Your Arrival
9.00am - Guns & guests arrive for pre shoot chat, coffee and draw for pegs
9.30 am - We depart for the first of two drives before mid morning soup and on to a further two drives before lunch.
Lunch Menu
MAIN COURSE
BEEF STEW AND HERBY DUMPLINGS - A popular favourite
RICH BEEF, MUSHROOM & GUINNESS PIE
BEEF IN BURGUNDY, WITH MUSHROOMS AND SHALLOTS
CREAMY CHICKEN, LEEK AND MUSHROOM PIE
LOCAL VENISON WITH CRANBERRIES AND RED WINE
BAKED ORGANIC GAMMON WITH PARSLEY SAUCE
PORK FILLET WITH APPLES AND CIDER
ROAST DEVON BEEF AND YORKSHIRE PUDDING
ROAST ORGANIC PORK WITH APPLE SAUCE
All served with a selection of seasonal fresh vegetables.
DESSERT
STICKY TOFFEE PUDDING
STICKY GINGERBREAD PUDDING WITH GINGER WINE & BRANDY SAUCE
BREAD AND BUTTER PUDDING
TREACLE TART
APPLE PIE
FRUIT CRUMBLE

WINE AND BEVERAGES INCLUDED
(If your party exceeds 12 people, including guests, please note that a surcharge of £30
per extra person will be made to cover costs and will be itemised on your final invoice).
2.00pm - More shooting, with one or two drives, to complete your day.
Then it's back to our 16th Century dining room and lounge for tea and cakes,
with the all important sweepstake to guess the bag for the day, before departure.
Duck flighting can be provided by prior arrangement.
16th Century Dining Room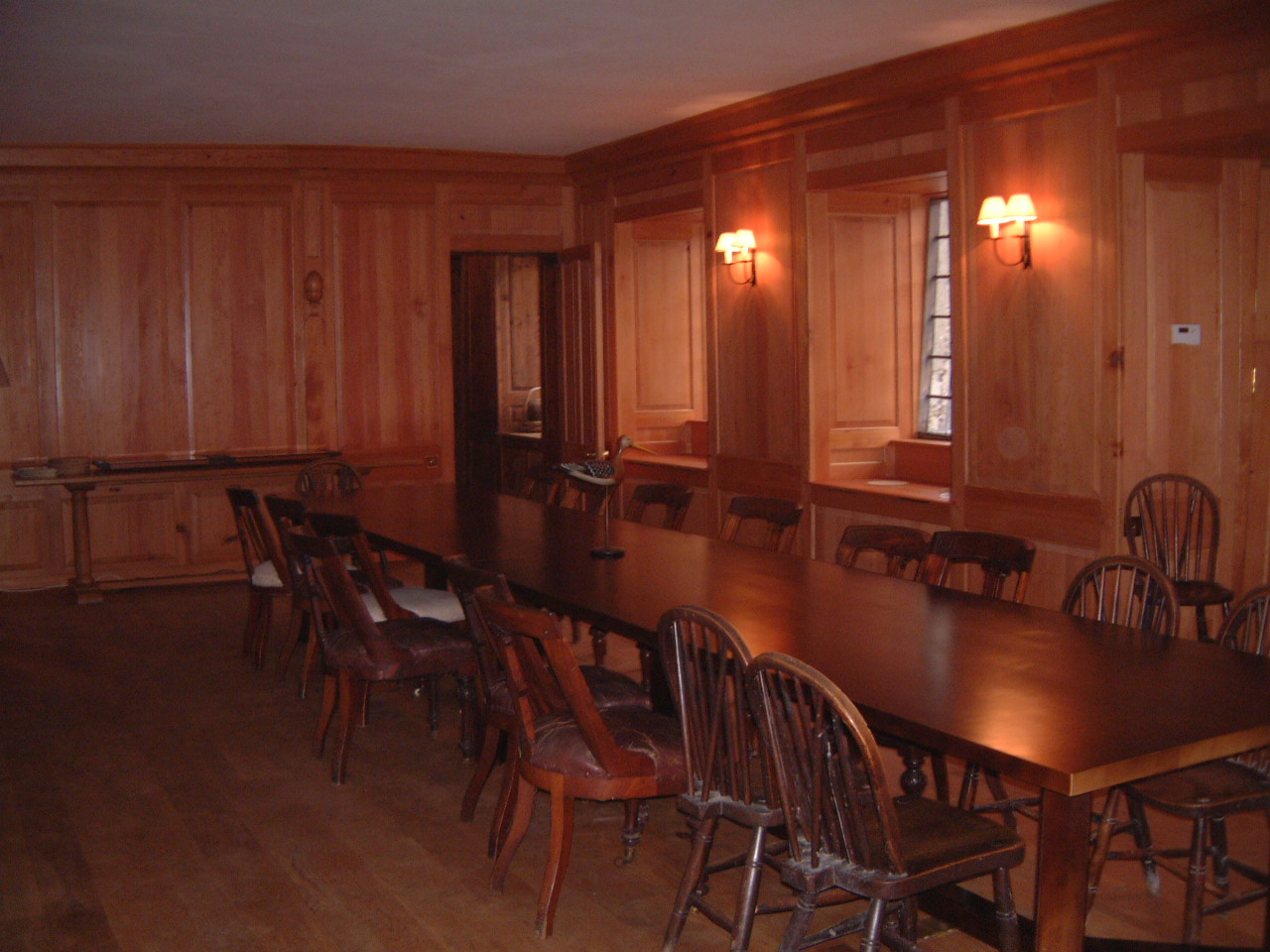 Comfortable dining for up to 20 guns and guests