As fast on the recall as the send out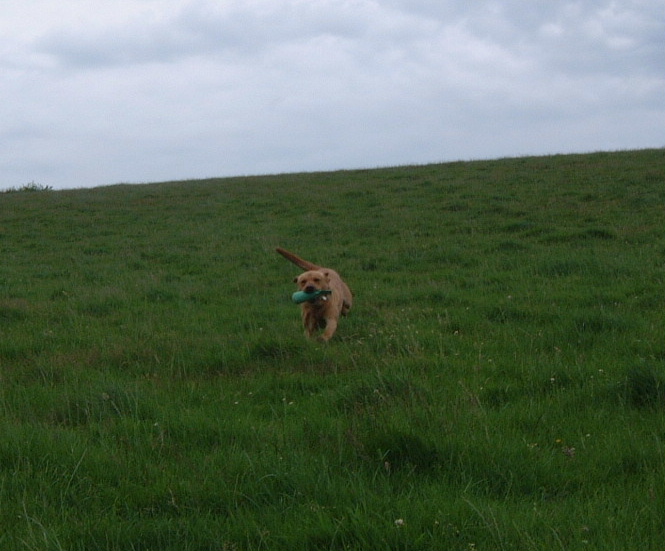 Hannah was bred by ourselves in 1999, entering the shooting field at just 10 months of age and earning herself many admirers both last season and this!

She is a very powerful, athletic bitch, extremely stylish, very fast and an excellent game finder! As fast on the recall as the send in, she works extremely hard in any cover even in heavy bramble, determined to get her retrieve.

Hannah is a naturally sunny dog, always a pleasure to have around, shooting or around the home.
Lexander Giggle
Hannah's daughter Anna - age 12 months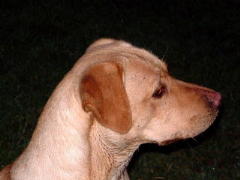 duck flighting at 12 months
HANNAH'S PEDIGREE



Amongst Hannah's 5 generation pedigree there are 5 field trial winners and 23 field trial champions. Some of the truly great gundogs that feature are Birdbrook Aston of Bellever, Tibea Tosh, Pocklea Remus, Palgrave Quinn, Haretor Mark of Drakeshead, Hedenhampark Dash of Philray, Palgrave Holly, Swinbrook Tan, Drakeshead Anna & Breeze of Drakeshead.



We won't be breeding from Hannah again until 2005, but the order book is open and filling up rapidly already!
Enquiries are especially welcome from trialing and working homes, her progeny are doing exceptionally well in the field and in the trialing circuit - despite their young age of only 20 months.


She has proven herself yet again, to be a very gentle and natural dam with her second litter born in September 2003 and has thoroughly enjoyed the tail end of the shooting season - she was fit enough (and desperate!) to be back out in the field by the end of November.
Elsa her daughter that we kept from this litter and her mirror image - has just started her training and is proving to be an absolute delight! Clever, biddable and with the natural instincts of her ancestors.
Hannah/Jazz pups 8/9/03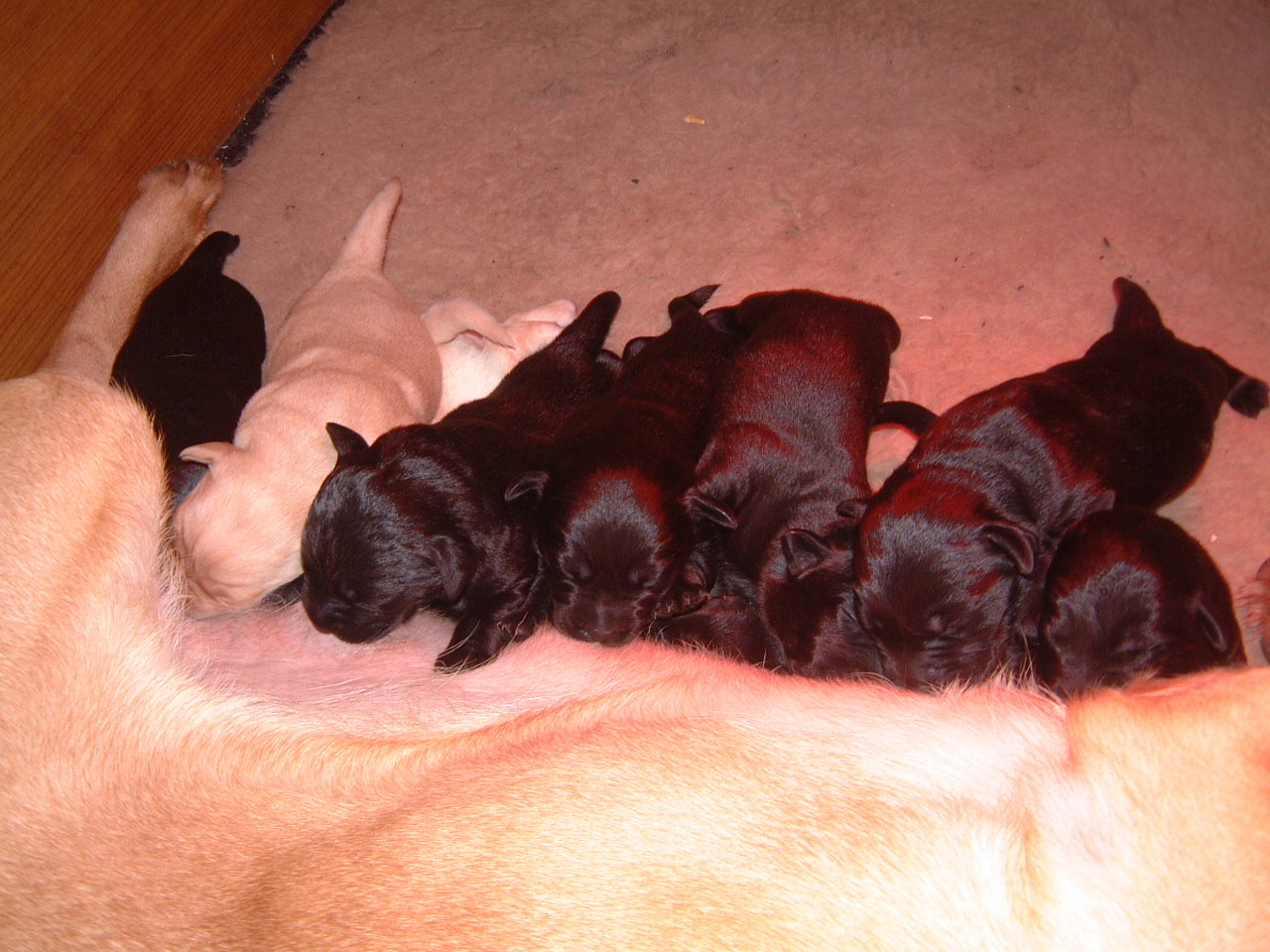 Just 1 day old
Please contact us via email by clicking here.